Wendy Lehnertz, LMFT
Clinical Director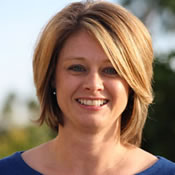 As a Licensed Marriage and Family Therapist, Wendy believes it's not only important but essential for individuals and couples to have a safe, non-judgemental space to share and work through problems. Wendy has over fifteen years of experience working with individuals and couples struggling with destructive relationship patterns, post traumatic stress disorder, anxiety, sexual and intimacy disruptions (such as infidelity, sexual addiction, past sexual abuse, etc), trauma and abuse, domestic violence, depression, and grief. One of her therapeutic mottos is that we all need someone who sees us for who we really are and believes in the goodness of that authentic self.
Wendy has been trained in various modalities to assist her clients to find the freedom they desire from current and past wounds. The main models she integrates with mindfulness are Attachment, EMDR, Gestalt, and Sensorimotor. Wendy works experientially with the here and now to help her clients live into their strengths and internal wisdom.
Wendy has been trained in the Psychobiological Approach to Couples Therapy (PACT) for couples. One of her beliefs is that our style of attachment and bonding is key to understanding and working with the challenges we face in relationships. From her years of practice, she is convinced it is vital to have an emotionally focused clinician, who understands how the brain is wired for connection and who can help the couple gain greater insight into how their mind, body and spirit affects their relating.
One of her other greatest passions is teaching and mentorship, therefore she co-founded and clinically directs the LifeSong team of therapists. Wendy teaches at Fuller Theological Seminary in the Marriage and Family Therapy Program. She enjoys speaking to individuals and couples who desire to live by grace, recognizing healing comes from a greater Being than themselves. As an empty-nester, she enjoys partnering with her husband to mentor couples within the church and host seminars on an array of topics, from abuse and trauma recovery to building healthy relationship bonds.
---
Anca Sabo, LMFT
Anca is a graduate of Fuller Theological Seminary, graduating with an M.S. in Marriage and Family Therapy. She brings a spiritually-integrated model of attachment to her work focusing on the crucial component of a secure bond to the formation of a solid, life-giving relationship. Her strength-based, interpersonal and collaborative style centers on using the family's resiliency, faith, and strengths to move them toward healthier relationships. Anca's specialties include grief/loss, divorce, affairs, illness, ruptured relationships/attachments, mental health issues such as anxiety and depression, and life/developmental transitions. Anca brings a warm, nurturing and non-threatening environment to her work, with the goal of seeing families, couples and individuals gain trust, faith, and hope for their healing journey.
Anca provides a unique multi-cultural perspective, as she is a first generation, multilingual Romanian-American. Her upbringing and her experiences have increased her cultural sensitivity as it relates to therapy. She also has teaching and mentoring experience, which has further strengthened her skills in working with families and adolescents. Anca launched a girls' mentoring ministry in her local church that centered on providing spiritual and emotional guidance and mentorship to adolescent girls. This experience has enriched her therapy work, especially working with young girls struggling with depression, anxiety, identify, self worth, body image, and relationships.
Anca and her husband have been married since 2007 and have the privilege of sharing their lives with their four beautiful children Asher, Hannah, Hudson and Jedidiah.
---
Summer Fletcher, LPC
Summer Fletcher is a wife (married for 19 years) and mother of two children who loves constantly learning and spending time with family, friends, and her dog. She has a Master of Arts Degree in Professional Counseling with a Continued Advanced Degree in Marriage, Family, Addiction and Recovery. Summer is also trained in Therapeutic Holy Yoga and has earned a specialized certification entitled Neuroscience for Clinical Practice. Summer has been working at LifeSong since 2012, and currently supervises other therapists. Prior to her time at LifeSong, she worked with children and families in the adoption system, where her experience led her to help create a shelter for abused and neglected children in Idaho. Summer's educational endeavors and trainings allow her to participate in public speaking and trainings, with a specific focus on parenting themes.
At LifeSong Counseling Center, Summer's primary focus is working with individuals and families struggling with the management of emotions and body sensations pertaining to trauma, depression, anxiety, eating disorders, body image issues, and grief and loss. As an Attachment Therapist, Summer uses an eclectic approach that includes a variety of regulatory strategies, play therapy, yoga, as well as teaching modalities regarding brain and body development. Some of her favorite interventions originate from Dr. Dan Siegel's work regarding understanding the brain in simple language for children, teens and adults. In addition, she teaches the research driven parenting model, TBRI, to her families. Other modalities include Theraplay, sand tray, body awareness strategies, mindfulness skills, Dialectical Behavior Therapy (DBT), Cognitive Behavior Therapy (CBT), Marilyn Murray's Parts interventions, and Gestalt experientials and boundary strategies.
The core of what Summer does in the counseling room comes from a deep belief that God is the ultimate Healer and Counselor, and, as part of her journey, she feels called to help others. Summer utilizes her own successes and failures coupled with God's redemption of those experiences in her practice as a clinician. One of her favorite quotes comes from Maya Angelou. Ms. Angelou said "I did what I knew how to do. Now that I know better, I do better." For Summer, this sums up her work. She believes that there is no place for judgment in the counseling room, but rather an intrinsic understanding that we all are imperfect, broken people who do the best we can. Her goal is to help clients know themselves and God in a restorative way so that they can walk into freedom, propelled to love themselves and others more deeply.
---
Jody Cecil, LPC
Jody began serving children and families in her roles as educator and coach, in both the public and private sectors prior to transitioning to her counseling career. These experiences, spanning over 20 years, provide a unique perspective as she now works with individuals, couples and families in a therapeutic setting. A graduate of Ottawa University and Phoenix Seminary, Jody specializes in counseling adolescents and adults using a variety of individually focused, integrative approaches that value attachment and the family system. She has advanced training in DBT (Dialectical Behavioral Therapy), Marilyn Murray's trauma model, and EMDR (Eye Movement Desensitization and Reprocessing). Drawing upon her own experiences in ministry, Jody works with pastors and church staff and enjoys partnering with ministry leaders to offer support to their members through workshops and trainings. Believing in the healing power of relationships, Jody also offers group therapy.
Jody's deepest desire is to join others and help them to find hope and healing. Her experience includes working with issues related to trauma and abuse, anxiety, depression, relationships, spirituality, and grief. While using evidenced-based treatments, she strives to inspire others by reminding them of God's infinite grace and love. She believes the unique relationship between client and counselor is a major factor in the healing process of the whole person: mind, body, and spirit.
Jody and her husband have been married since 1995 and have two young adult children, including a son who joined their family through adoption as an adolescent. She cherishes time with loved ones, appreciates the outdoors, and enjoys serving the community alongside her family.
---
Kerry Failoni, LPC
Kerry has been working as a licensed professional counselor with individuals and couples since 2006. She also spent 13 years in a church-based counseling ministry. She focuses on helping clients identify the patterns and strategies developed in the past through family relationships and life experiences, evaluating how these influence the client's current life. She often says, "we can't change what we don't know. So let's find what's there." Sharing their story, clients are engaged with difficult questions, heal from the wounds identified in the answers, and formulate a plan to move forward. Kerry's goal is to help people move through this process.
Kerry offers a spiritually integrative approach to therapy, specializing in counseling individuals who are experiencing life transitions, issues within relationships, and other life stressors. She also has experience with counseling individuals who struggle with depression, anxiety, grief and loss, emotional trauma, broken relationships, and codependency. Through her ministry work and more than 40 years in church involvement, Kerry understands the dynamics and demands of working in Christian ministry. Kerry has received training in trauma, Eye Movement Desensitization and Reprocessing (EMDR), and The Gottman Method.
Kerry also enjoys helping new therapists transition into the counseling environment. She is an Approved Clinical Supervisor (ACS). Among other unique counseling experiences, Kerry spent three summers counseling women in the mission field with cross-cultural workers at the Breathe conference in Switzerland. Kerry grew up in an Army family, moving from place to place throughout her youth. She is now a mother of two girls and enjoys exploring the world anew through the eyes of her five grandchildren. Her desire is to help others learn to tell their stories wholeheartedly and to celebrate with them as they discover and embrace what God is doing in and through them.
---
Alexa Yassi, LMFT
Alexa is a Licensed Marriage and Family Therapist who has worked with children, adolescents, adults and families affected by trauma and adversity. Being trained as a Marriage and Family Therapist, she takes a systems approach in working with the family as an emotional unit where the expectations, needs, and desires of all family members are considered. Alexa has advanced training in Eye Movement Desensitization and Reprocessing (EMDR), a psychotherapy technique that can provide significant relief from trauma-related symptoms, ineffective belief patterns and many other emotional problems. In addition to helping children and adolescents, Alexa also specializes in working with couples who find themselves stuck in negative communication patterns. Alexa utilizes Emotion Focused Couples Therapy (EFT), an attachment-based model, to help partners rebuild their emotional connection and find new ways of communicating.
Alexa takes a collaborative approach with her clients and focuses on creating an open and safe space to help clients feel understood and able to find the tools they need to heal from the past, find meaning and joy in the present, and embrace hope for their future. She incorporates a Christian faith-based approach in helping individuals find emotional and spiritual health.
In her spare time, Alexa enjoys cooking, traveling, and spending time with loved ones.She cherishes moments of connection with others and a connection with God.
---
Christian Gonzalez, LAMFT
As a Licensed Associate Marriage and Family Therapist and a graduate of both Azusa Pacific University and Luther Seminary, Christian brings his education in psychology and theology together in the context of marriage and family therapy. He believes that God's healing presence works within relationships, as people learn to share in one another's vulnerability through both joy and suffering. He approaches counseling from a family systems perspective, drawing heavily on an attachment framework while also utilizing aspects of Gestalt and Narrative Therapy.
Christian's primary areas of clinical expertise and interest are therapy with couples and individual men. With additional training in Emotionally Focused Therapy, Christian's passion is to see couples draw closer together in a secure relationship, as they find new modes of connection and joy in their life together.
In his spare, time, Christian enjoys playing board games with his wife, watching Star Wars with his two daughters, having theological conversations around bonfires, reading novels, drinking coffee, and being terrible at CrossFit.
---
Bryttney Huseas, LAMFT
This journey of life can be hard and at times may feel unmanageable and overwhelming. Reaching for support provides fertile soil in order to heal and grow. Bryttney offers a safe space for uncensored openness. She is committed to walking alongside her clients with great care and compassion in whatever challenges they may face. She incorporates a variety of research-based therapeutic models including Mindfulness, Dialectical Behavioral Therapy (DBT), Experiential Exercises, Eye Movement Desensitization and Reprocessing (EMDR), and Psycho-education. Bryttney is committed to growing in and utilizing the most recent research on anxiety, depression, shame, trauma, grief, and relational issues.
Bryttney will aid in connecting you to your mind, body, and spirit in the therapeutic process, while also working with you to nurture your connection to others. She works to explore how intimate relationships, work life, and our spiritual journeys all play a part in who we are. Bryttney focuses on empowering individuals to be authentic in these relationships. In such a disconnected world, committing to connection to self and others has great value in healing.
Bryttney has experience working in the foster care system as a Case Manager with children and adolescents. Additionally her experience includes work with adult individuals, couples, adolescents, and families as an externist.
Bryttney is an explorer of the senses. She enjoys learning new ways to be creative, making and trying new foods, and partaking in fun ways to exercise, including yoga, outdoor activities, and weightlifting. She is passionate about connection, playfulness, and mindful living. Bryttney is married to a wonderful man and knows personally the benefits of good therapy.
---
Gabrielle DeLong, LAC
Gabby received her Bachelor of Arts in English Literature and a Master of Arts in Applied Mathematics at Arizona State University. She went on to earn a Masters in Clinical Mental Health Counseling at Denver Seminary. She has experience working in private practice and church settings where she has had the opportunity to work with clients struggling with trauma, eating disorders, depression, anxiety, relational conflict, and low self-esteem. She also has experience with clients impacted by neurosocial disorders to develop social and relational skills, self-regulation and expression, and attachment.
At LifeSong, Gabby provides counseling for children, adolescents, and adults. Her goal in therapy is to walk alongside clients through past and present difficulties in order to help them experience growth, healing, and freedom.
Gabby is intensively trained in Dialectical Behavior Therapy and the skills in this framework. This therapy emphasizes mindfulness, distress tolerance, emotion regulation, and interpersonal effectiveness. She also draws from attachment techniques, reconnecting to the body, and awareness of parts of self. She believes that with awareness, we can live fulfilled lives and thrive.
---
Michelle Priolo, Professional Counseling Intern
Michelle is currently completing a Masters of Arts in Counseling at Phoenix Seminary, with a goal of becoming a licensed professional counselor. As an intern at Lifesong, Michelle is under the supervision of seasoned licensed therapist and has received training in variety of therapeutic orientations. Michelle brings a cognitive-behavioral and emotion-focused perspective to the counseling room. She has many years of experience working with adolescents and has also worked with adults struggling with addiction and severe mental illness. Her work with teens and adults has increased her life-long passion for helping others get through hard times. Michelle strongly believes that God is the ultimate healer, and as one who understands suffering, He walks with us through both the good and the bad times. Michelle enjoys working with individuals who want to deepen their relationship with God, as well as with individuals struggling with depression, anxiety, body image, self-worth, and broken relationships.
Michelle loves spending her free time with her fiancé as well as with animals. Michelle also enjoys the outdoors and creating art, specifically drawing and painting. Michelle hopes to one day include both animals and art in her therapeutic services.
---
Amber Thompson, Professional Counseling Intern
Amber is in the process of completing her Master of Arts in Professional Counseling at Grand Canyon University. She desires to become a Licensed Professional Counselor who specializes in working with children, adolescents, and families who have been affected by trauma. She is being supervised by two incredible therapists who have been working in the field for over 15 years, Wendy Lehnertz, LMFT, and Summer Fletcher, LPC. Amber is bringing trauma-informed modalities, like Cognitive-Behavioral Therapy (CBT), to her practice to serve the community. She has a degree in art, and loves to use her art education to assist others in expressing themselves. She is also looking forward to being trained in Eye Movement Desensitization and Reprocessing (EMDR).
Amber and her family were missionaries in Mexico for ten years working with the Deaf community. She is fluent in sign language and has experience interpreting for the Deaf. She loved working with the kids at the Deaf school and found that God was calling her to become more competent in working with kids and adolescents that had been hurt or isolated, as well as encouraging families whose children are experiencing difficult situations. Her adopted son also inspired her to work with foster families and adopted children.
Amber loves spending time with her best friend, her husband, and their three kids. She enjoys art of all forms and spending time playing board games with her husband and friends is one of her favorite pastimes.
---
Kerry Martin, Licensed Associate Marriage and Family Therapist
Kerry has been working as a therapist for 16 years with a variety of clients, including toddlers, children, adolescents, individuals, couples, and families. She is empathetic and caring, and strives to make her clients feel safe and comfortable. Kerry focuses on helping client's identify root causes of their pain and assists them with reflecting upon their choices and experiences, developing insight around what they truly feel, need and want, and empowers clients to become the people they were truly meant to be.
She has received training in many modalities including Play therapy, Sand Tray, Art therapy, Bibliotherapy, Family Therapy, Gottman Method and EFT. She is a certified Infant-Toddler Mental Health Specialist and a certified provider of EMDR. Kerry treats clients using a wholistic approach to growth and healing including physical, mental, spiritual and emotional health.
Kerry has experience providing therapy to people of all ages who have experienced any of the following:
Trauma/traumatic events
Co-parenting or dealing with a blended family
Difficult upbringing or relationships with their caregivers/parents
Struggles with understanding their baby/young child's behaviors
Those who are first-responders and their families
Abusive relationships of all kinds
Church leadership/missionary struggles
Boundary issues
Sexual dysfunction
Communication issues
Depression, anxiety/panic, and grief issues
Kerry's father immigrated from England and she grew up in southern California. Her parents were in church ministry and she was an All-American college softball pitcher. Kerry is a mother of a teenage son who enjoys playing football and baseball. On the weekends, you can find Kerry and her son on a baseball/softball field or at home watching Netflix.
---
Emily Elizabeth Wilson, Licensed Marriage and Family Therapist
Emily completed her Masters of Arts in Marriage and Family, with an emphasis in Theological Studies from Bethel University in St. Paul Minnesota and obtained a double B.S. from the University of Northwestern in Youth and Family Counseling as well as Bible. Emily is passionate about helping clients find hope and healing in a supportive, confidential environment. She has extensive experience working with individuals and families affected by abuse and trauma as well as marriage work. She has worked in a variety of mental health clinics giving her experience with intensive in-home therapy and extensive skills training as well as in-patient hospitalization. Emily is trained in DBT, TF-CBT and Prepare/Enrich. Emily is passionate about helping clients heal and discover their intrinsic worth as human beings. She utilizes a holistic approach to therapy, incorporating mind, body, and soul care.
---